New Shuttle Bus Service between MegaBox and Tak Long Estate
2017-10-27
Date: available on Sat, Sun and Public Holidays
Time: 11:00am (First departure from Tak Long Estate) – 10:00pm (last departure from MegaBox)
(20mins frequency)
Venue: Muk Chui Street (near to the roundabout)

- Shuttle Bus Services (e.g. service hours, trips, routes, etc.) are subject to change without prior notice.

How to get to the shuttle bus stop from Muk Chui Street: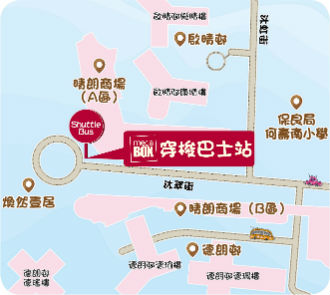 Please click here to enlarge the map.
Stay in Touch with MegaBox
Subscribe to our newsletter
Find us on social media