MegaBox STEAM x Parenting Month
2019-04-01
MegaBox STEAM x Parenting Month
STEAM Workshop
Date: 13, 21, 27 Apr 2019
Time: 3:00pm - 5:00pm
Venue: G
Upon spending HK$300* or above / Mega Club 5 points to redeem one workshop ticket. Participants can draw a picture by using microscopes to observe animal hair or cells.
Participants can also visit Zero Carbon Building and learn more about STEAM apply to daily life, participants could get a free gift pack after visiting.
- Participants must be aged at 5-12 and accompanying with parents
Redemption detail:
Date:From Mar 20 until stock lasts
Time:12:00nn - 10:00pm
Venue:Redemption / Mega Club Counter @ G (opposite to Teawood)
*Same-day machine-printed receipt together with UnionPay / EPS / credit card sale slip from one designated merchant must be presented (Payments by Octopus and cash are not accepted).
- Quota applies, while stock lasts
- Terms and Conditions apply, please <click here> for details.
KIDNECTIC Gymnastic Dancing Party
Little gymnast will perform various types of gymnastics. Shoppers will be invited to join free parenting workshop!
Date: 4 May 2019
Time: 3:30pm
Venue: G
- First-come-first-serve basis and while stock lasts
MegaBox x SOHO Market
East Kowloon Art Park - Wonderful Mother Handmade Market
Dozens of handcraft booth selling difference of creative accessories & handcraft are made by Moms!
Date: 11-13 May (Sat - Mon)
Time: 12:00nn - 7:00pm
Venue: G
Eugene Baby The 31st Baby Crawling Contest (Preliminary)
Date: 1-2 June 2019 (Sat - Sun)
Time: 12:00nn - 6:00pm
Venue: G
- Quota applies, while stock lasts
- For details. please refer to http://www.babyexpo.com.hk/
MegaBox x Hong Kong Powerfulmom
The East Kowloon Art Park - Green Parenting Market
MegaBox joins hand with Hong Kong Powerfulmom to present The East Kowloon Art Creative accessories & handcraft are made by Moms!
Date: 22-23 Jun 2019
Time: 12:00nn - 8:00pm
Venue: G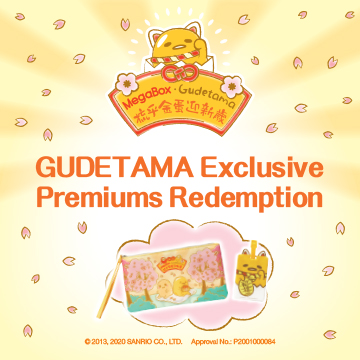 Stay in Touch with MegaBox
Subscribe to our newsletter
Find us on social media